Another highlight that has been discussed on this year's Apple event is the iOS5, the newest mobile system that would shake the upcoming Android Ice Cream Sandwich or the Windows Mobile 7.5 Mango. With a new system comes the latest support and innovation applied on various devices such as the iPhone, iPod Touch, and the iPad. Without further adieu, let us check the latest updates on the newest features of the iOS 5.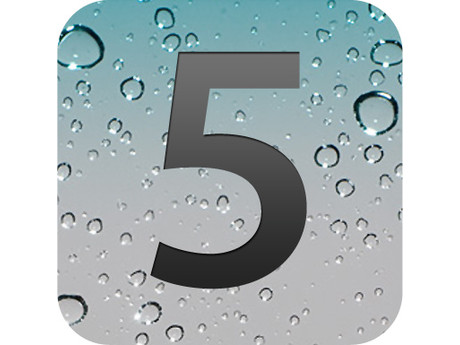 10. Reminders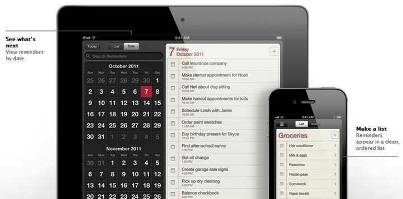 Reminders have used to be done in a chronological order only, relying on what you have jotted down previously. The new OS has changed this way of thinking by having reminders be notified and reminded not just by time but also by place, with the use of GPS for instances where you are in a location and your reminders beep you of what you need to accomplish in that specific place. With iCloud, the reminders can also be accessed through different Apple devices.
9. iMessage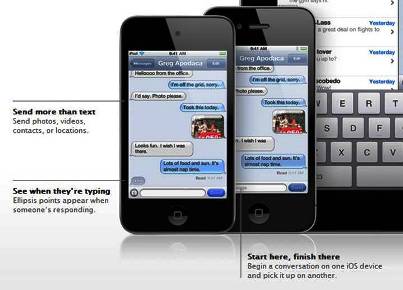 You may have been too attached with MMS despite of feeling that this may be too costly for your service and data plans. However, the iOS5 is willing to take that thought off, as the system introduces the iMessage service. With this activated, you can send text messages, pictures, videos, and other files not only on your other Apple devices, but to everyone who has the said devices activated, without the charge. You can even have it done with just one person or with a whole group.
8. Notification Center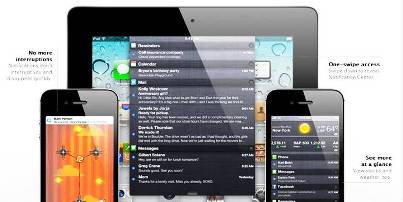 Pushing the screen downward is the usual way of reading notifications from other sources or apps. With the new and improved notifications center, you can read everything in one part of the device, where it minimizes disturbance and interruption. Or if you want, you can even choose what notifications appear on that upper section, even when locked.
7. Newsstand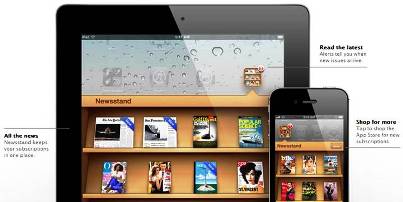 This is a new addition to the app lineup. You no longer need to go to a magazine store just to read your latest magazines and other reading materials, even the daily newspaper. Yes, the Newsstand has everything you read and receive publications from. When you purchase a new subscription, it will be sent to your newsstand. When you receive new issues, it will be updated with the respective cover, just like the real thing.
6. Twitter Integration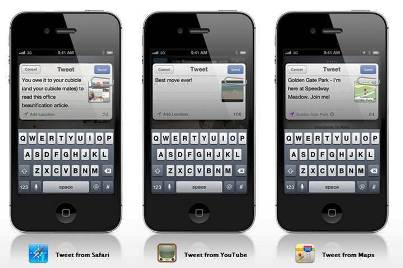 No matter what you do, there will come a time that you may think of tweeting it and sharing it to people you know. If that moment comes and you are using an iOS5-enabled device, it would be easy to satiate your twitter finger hunger as you can include photos and other tweets at any application. With just one login, you can keep your tweets active on any application, whether you are surfing the net, using your camera, and even playing YouTube.
5. Safari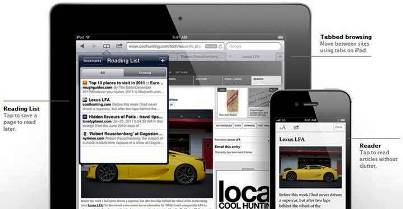 The Safari has been projecting website pages in an orderly and organized manner, with speed and performance to match. With the new iOS5 in the works, you can now save the reading list, or websites you are reading, and have it pulled up in any iOS5-supported devices such as the iPad, iPhone, and iPod Touch. You can save it for now and read it later as it gets stored on the cloud.
4. Photos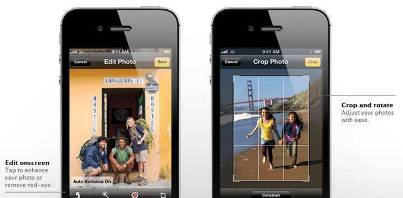 You may have been living in an era when you needed to have your photos transferred to PC in order to edit, crop, and do other changes on your taken pictures with the embedded phone camera. All of these have changed with the new OS with apps that can crop, rotate, and improve red-eye reduction being done on the device.
3. Camera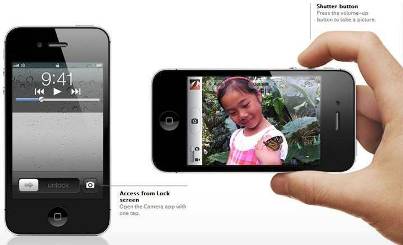 Taking the most natural and realistic shots are done in occasions where you are not prepared. With this need, the camera feature included in the iOS5 made the operation even faster than before. In fact, among all the smartphones existing in the market, it has been proven that the camera can activate in 1.1 seconds and 0.5 seconds upon taking things picture after picture, the fastest in the market.
2. Devices Free from PC Connection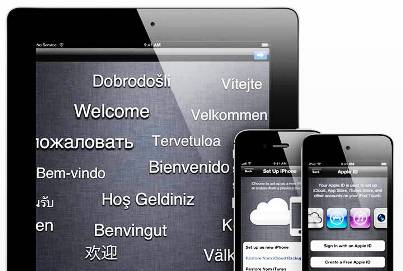 You no longer need to have that USB cable ready whenever you need to move and modify some files on your iPad, iPhone, or iPod Touch. With iOS5, almost all operations that are supposed to be done with PC or MacBook connections have been done away. You can now download apps to your device, edit photos, videos, and other files on the same device with no need to have it tied with a PC or laptop.
1. Ease of Update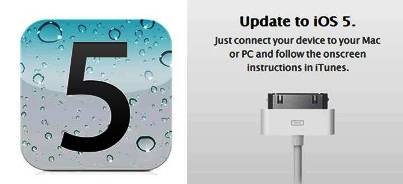 If you think that it would cost you additional money in upgrading your existing OS to iOS5, think again. Yup, you do not need to spend another dime for an update. All you need to do is to access iTunes, have the device connected to the unit, and just follow the instructions. Simple and neat!
BREAKING NEWS : TEVE JOBS DEAD