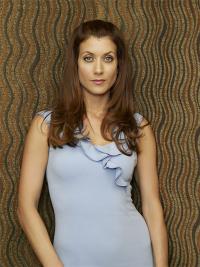 Monday night was the night of Charlie Sheen. The troubled comedian was roasted on Comedy Central, killed off on CBS' hit sitcom Two and a Half Men... and awarded a $25 million settlement with Warner Bros. over his firing from the show (that $25 mil could balloon to
$100 million
over the next decade thanks to syndication profits).
That may (and we stress may) bring to a close this very public chapter of 46-year-old Sheen's life -- at least for a while -- but at least he went out with a bang. The Roast of Charlie Sheen called upon the talents of Family Guy creator Seth MacFarlane, Private Practice star Kate Walsh, Jackass Steve-O, boxer Mike Tyson, Star Trek star/Priceline pitchman William Shatner, and comedians Amy Schumer, Anthony Jeselnik, Jeffrey Ross and Patrice O'Neal to give Sheen the most brutal bashing imaginable -- and each of the roasters rose to the challenge with vigor, humor and more than a little bit of poor taste. Here's just a taste of the ruthless barbs they tossed Charlie's way...
Goodbye, Charlie Harper
As if Kutcher's well-received performance on Men wasn't enough of an insult, MacFarlane, who emceed the event, wasn't about to let Sheen's funeral on the show pass without at least one cruel joke. "There's a lot of Sheen on TV this evening when this show airs. Tonight on Two and a Half Men, they're actually having Charlie's pretend funeral, believe it or not," he said. "No need to switch over, though. Just wait a few months and you'll probably see the real thing."
Private Diagnosis
The meanest and most pointed jokes of the night targeted the fact that Sheen temporarily lost custody of his 2-year-old twins, Bob and Max (his kids with ex-wife Brooke Mueller, who was in the audience). "I have to say, Charlie, you are an incredible medical specimen. I guess that's one of the benefits of waking up every morning at the crack of crack," Kate Walsh jabbed. "It's amazing -- after abusing your lungs, liver and kidneys, the only thing you've had removed is your kids."
Getting Kutcher'd
But the funniest joke of the night came from 30-year-old comedian Amy Schumer, who Sheen later ragged on for being so unknown that even the audience in the room had no clue who she was. That's probably because she delivered the best zingers of the night. Our personal fave: "You're just like Bruce Willis -- you were big in the '80s and now your old slot is being filled by Ashton Kutcher."
Poor Michael J. Fox
Anthony Jeselnik, who also appeared on The Roast of Donald Trump, got a few good digs at Sheen as well, most memorably one about Charlie scoring his big television break when he was called on to replace an ailing Michael J. Fox on Spin City. "The only reason you got on TV in the first place," said Jeselnik, "is because God hates Michael J. Fox."
A Family Affair? Not So Much
Not to be outdone, colorful comedian Jeffrey Ross (known as the "Roastmaster General") said that Sheen's father and brother, Martin Sheen and Emilio Estevez, couldn't make it to the roast that night because of a "family obligation." "You make your own father ashamed that he shares the same fake name with you!" Ross said with a laugh.
Gallery kate Walsh